They're Playing Our (Equipment Finance) Song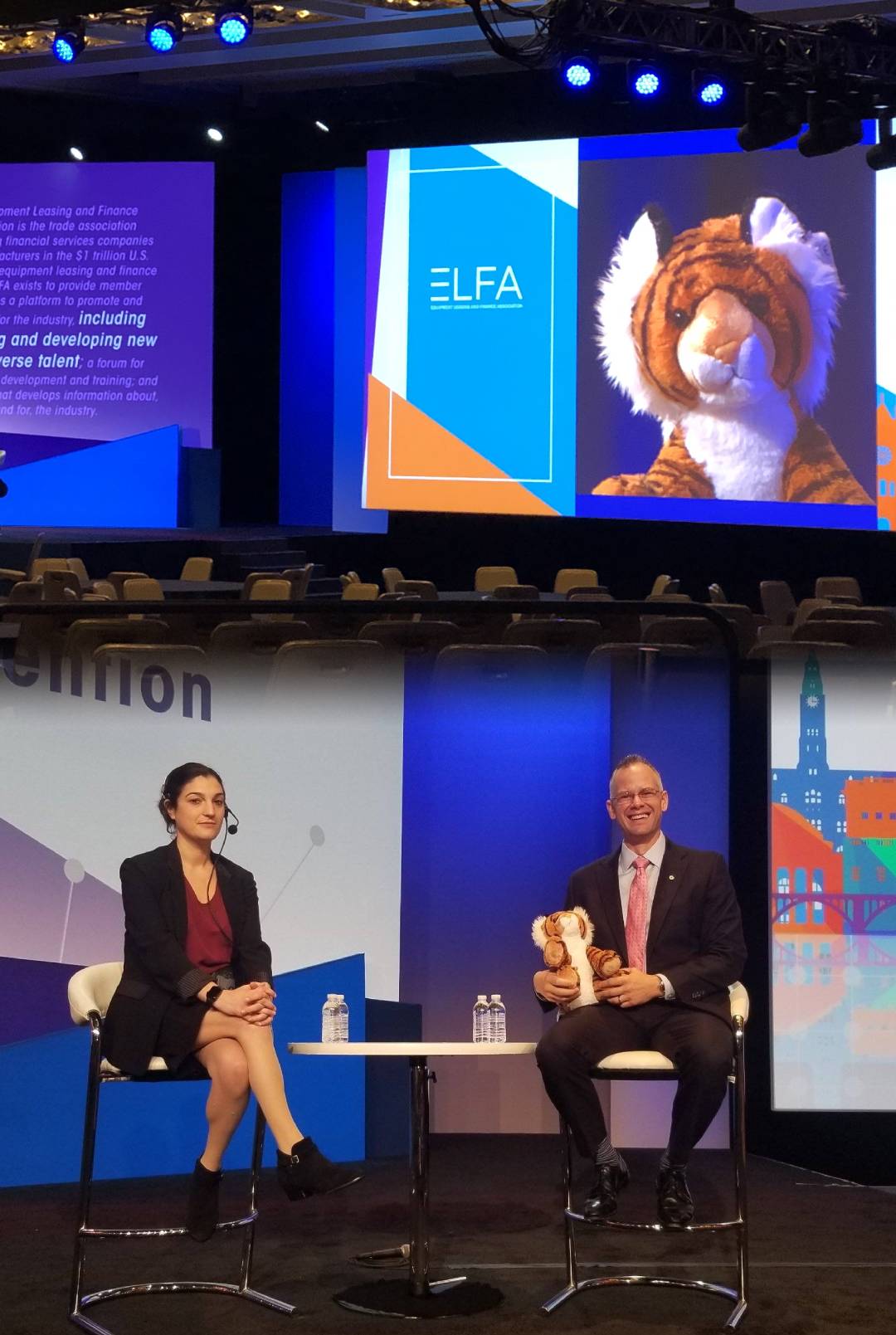 Before there was Tiger King, there was Tig the Tiger – the unofficial mascot of the Equipment Leasing and Finance Association's 2019 Annual Convention. Why a tiger? In the early stages of the event's pre-production, we were brainstorming ways to make the opening General Session fun, fresh, and exciting. ELFA's Chairman, naturally, said "What about fire? Or tigers! Fire and tigers?!"
Unfortunately, hotels have rules and regulations about wild animals and pyrotechnics. But, the O'Keefe team is known for thinking outside the box and bringing our clients' visions to life. Cue: Tig the Tiger! If we couldn't have live circus acts, we could energize and entertain the audience with live music before each general session. The Association's CEO, Ralph Petta, a music lover and keyboard player, helped coordinate musicians from his band to perform, bringing a personal touch to the in-person experience.
So, as we began planning ELFA's 2020 Convention, the bar was high. The fact that this would be ELFA's first-ever virtual Convention focused and intensified our creative development. If we couldn't have a band perform in-person, what about a pre-recorded performance? The idea for an original music video, recorded entirely remotely, was inspired by Playing for Change's globe-spanning music video for The Band's "The Weight." Again, Ralph led the charge, starting a band made up entirely of ELFA members, scattered across the country. They collaborated to write original, equipment-finance-themed lyrics to the tune of "The Weight."
Combining audio and video recorded by talented ELFA members in their homes across the country – from upstate New York, to Bend, Oregon, Washington DC and Denver, Colorado – we produced a socially-distanced music video that earned a virtual standing ovation at this year's Opening General Session.
Check out The Financial Statement's worldwide debut: