Lights and Leadership at LeadingAge PA
The theme of 2018's LeadingAge PA Annual Conference and Expo was 'Life on Purpose.' As the association's production partner, O'Keefe Communications designed the general sessions based on this message. The look, feel, and overall effect of each element echoed their thematic goals.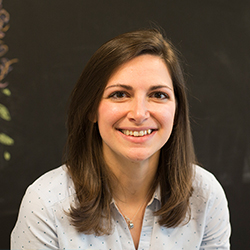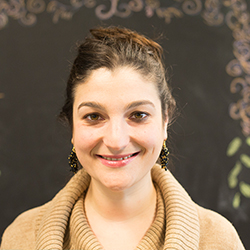 [#PRODUCEEFFECTIVELY]
Associate Producer Rachel Schwerin sat down with Producer Brittney Lanni to debrief the event.
Rachel: Hey Brittney – thanks again for giving me a ride to Hershey for the 2018 LeadingAge PA Annual Conference! What was a highlight of the week for you?
Brittney: Thank you, Rachel – your road trip podcast playlist was quite a hoot! LeadingAge PA added a brand new event this year: the Celebration of Service Gala. Not only a fundraiser for LeadingAge PA's scholarship and fellowship program, the dinner recognized the tireless efforts and dedication of those who have gone above and beyond to serve Pennsylvania's aging service community.
From live entertainment to a gorgeous graphic treatment, stunning animations and even a drink for the crew, this inaugural event was absolutely breathtaking – there wasn't a dry eye in the house!
Rachel: Thursday morning's session began with a jaw-dropping vocal performance by Broadway-star Alton Fitzgerald White. What else caught your attention?
Brittney: The thematic installation you dreamt up added a unique element. When attendees interacted with the "Purpose" station, they transformed from passive viewers into activate participants. It was wonderful to see so many individuals engaging with the conference theme, connecting and sharing what drives their own work. Many thanks to our friends at EventEQ for turning this concept into a reality!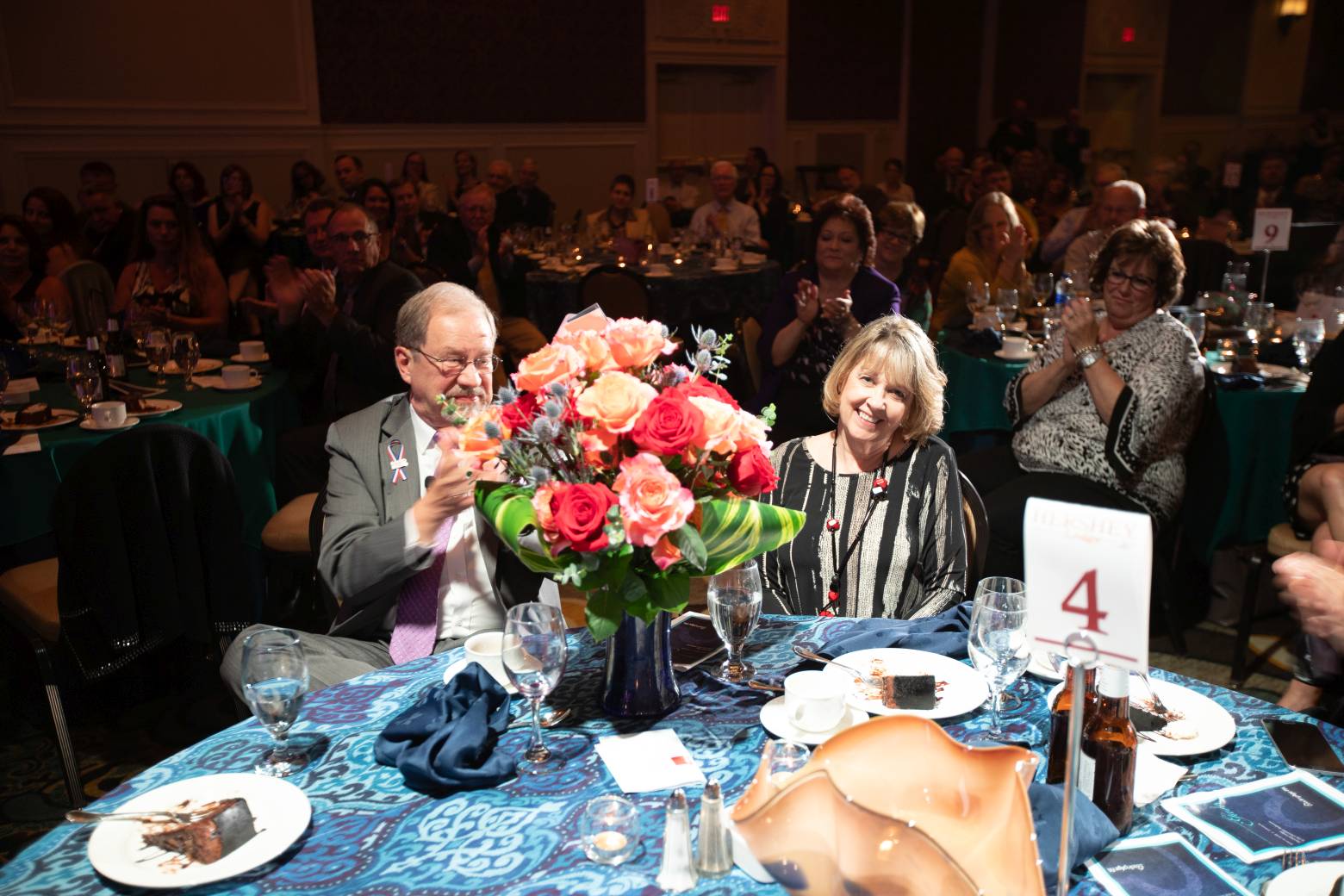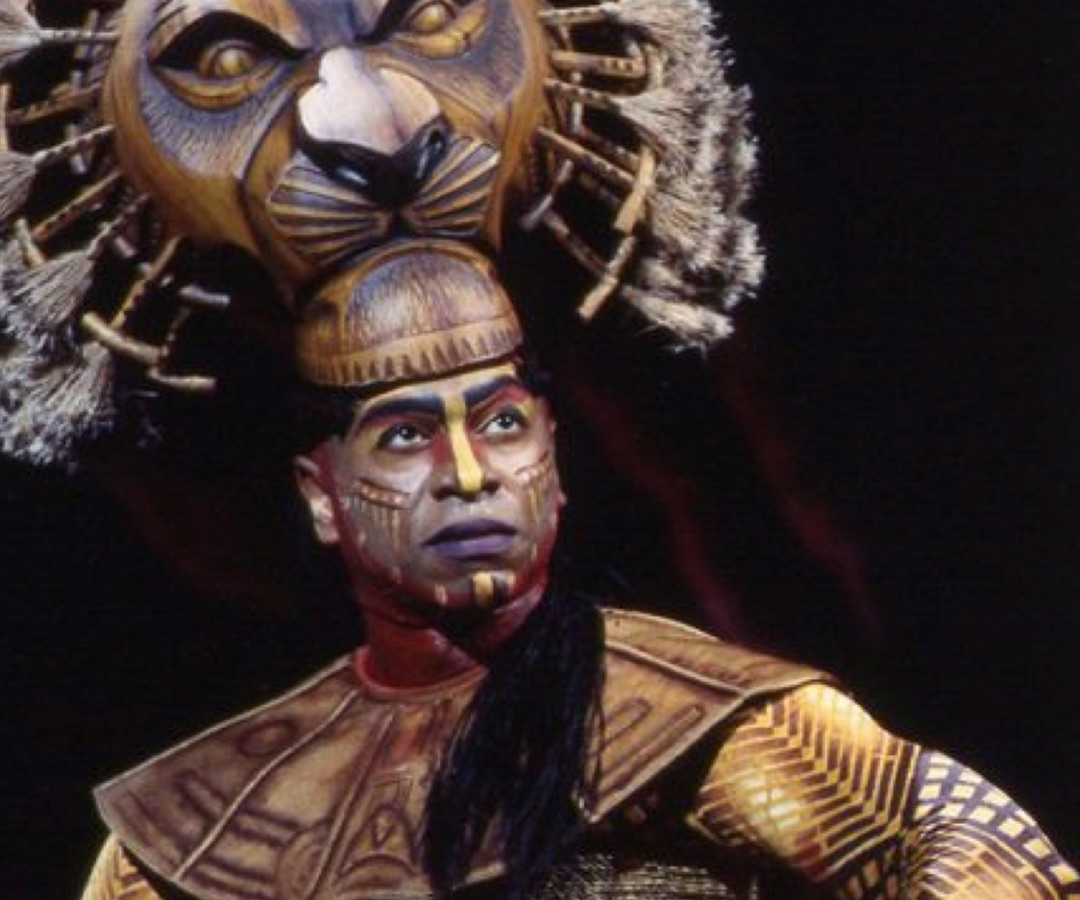 Rachel: Every spring, a class of Fellows graduates from the Leadership program. How does O'Keefe make something that happens every year fresh, unique and memorable?
 
Brittney: In a series of photos, each fellow shared their own response to the prompt "What does purposeful leadership mean to you?"
 
After the last photo, the house lights dimmed. Scattered throughout the audience, Fellows stood and held up glowing orbs. A dozen neon dots across the ballroom were shining marks of their accomplishments, and transformed a run-of-the-mill annual segment into a meaningful shared experience.
Rachel: This is a lemons/lemonade-type question: were there challenges you felt the team faced and solved expertly?
Brittney: There are always going to be curveballs on site. We pride ourselves on keeping cool heads under pressure, and this time was no different. The afternoon before the big Gala, I noticed one of the award recipients lingering in the ballroom, chatting with friends and colleagues. She had a broken foot. And she was supposed to accept an award on stage that evening. Cue Producer alarm bells!  🔔🔔🔔
Knowing that venues are required by law to have ADA ramps, we could turn to the simple solution. But, as audience advocates ever devoted to aesthetics and atmosphere, we worked to find a creative solution: instead of the recipient going up to the stage to accept her award, the presenter would go to her. We coordinated with the Association and hotel to have her reserved seat moved to a table closer to the stage, and rehearsed the plan with the presenter, so he knew exactly where to go and when. When the moment came, the recipient had the experience her achievements merited. Win win!
PSSST! DID YOU KNOW? [#PROTIP]
VENUES ARE REQUIRED BY LAW TO HAVE ADA RAMP