When WomenHeart reached out to us about producing an explainer video, we were eager to tell their story and help spread awareness about the symptoms of heart disease.
First – what is an explainer video?
An O'Keefe Communications explainer video is a concise, custom-crafted story designed to explain what a company or organization does, and communicate why it matters. It is a very effective way to distinguish one's message, using engaging animations to quickly grab and hold viewers' attention.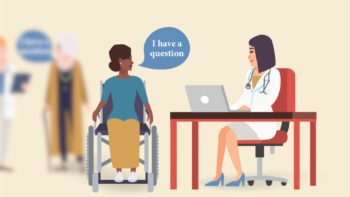 Where did we begin?
To communicate WomenHeart's message, we first needed to gather research and understand the signs, symptoms, and effects of heart disease on women. Through the collaborative process, we learned that heart disease is the leading cause of death among women in America. Many women aren't aware of the symptoms or necessary steps to take to prevent and manage heart disease. We also learned that heart disease is indiscriminate – women of all shapes, backgrounds, and lifestyles are diagnosed with heart disease.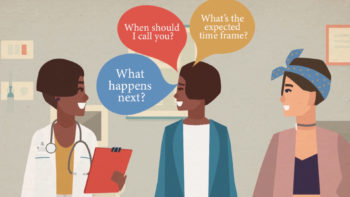 Then what?
We knew it was important to create unique characters to authentically portray the community of women affected by heart disease. Our graphic artist developed detailed, diverse characters, brought to life in the OKC animation studio.
How does this video make an impact?
Through intentional design, animation, and cohesive storytelling, our video captures real voices and provides valuable knowledge about heart disease to those who need it most.