We Are All In: OKC & Kaitz
What does a stage set that celebrates diversity and intersectionality look like? Designing the environment for this year's Walter Kaitz Foundation Fundraising Dinner, we kept our focus on the evening's theme: inclusion. Inspired by the event's branding, we envisioned overlapping translucent rings of color to form entryways for presenters.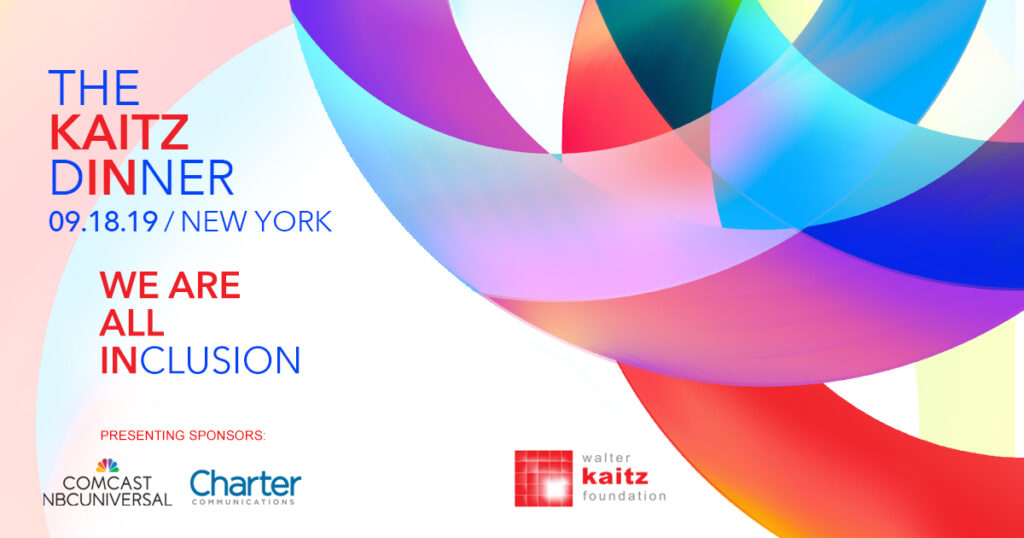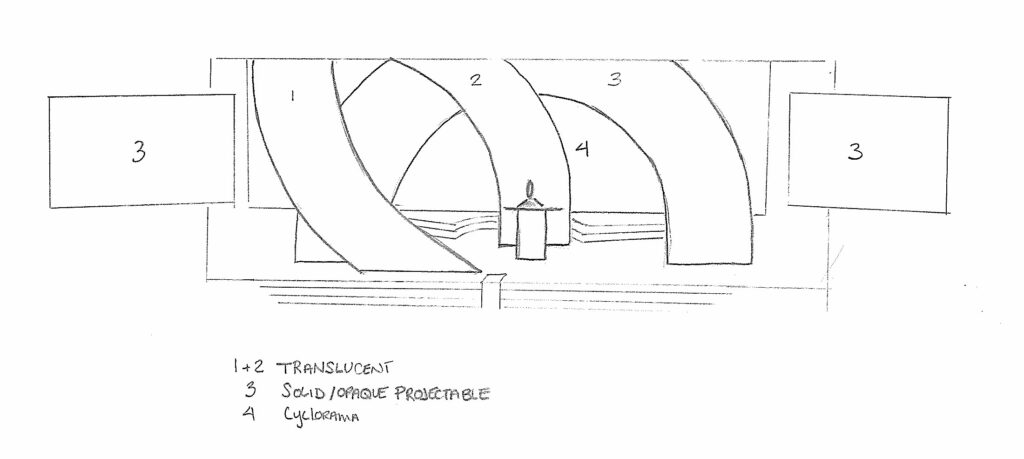 As our vision developed into a concept and then a plan, certain criteria remained constant, including our big-picture goal: to bring the Kaitz Dinner's core messaging to life on stage. 
A few O'Keefe principles kept us on track… 
FLEXIBILITY!
We explored a variety of designs before embracing this rendition of partial circles, extending the visual identity of the event onto the physical stage with a larger-than-life but not over-the-top set.
VIABILITY!
At the beginning (and end) of the day, this dinner is a fundraiser to support inclusion and diversity in media and communications. As stewards of this goal, we kept the budget at the forefront of our decisions.
SUSTAINABILITY!
Environmental sustainability came hand-in-hand with budget stewardship: a substantial portion of the high-strength, custom metal frame for each panel of the set was built up from an existing stock of stored curved set pieces, which were customized to fit the space and asymmetrical arrangement for this show. Painting the set with light allowed us to create diverse environments throughout the night. By altering the color, texture, and concentration of lighting, we could adapt the set to support the shifting moods and messages unfolding live on stage.